Video Visions offers video training on Leadership, Management, Teamwork, Customer Service, Empowerment, Meetings, Communication and more. Our programs are available in a variety of formats including: Video Streaming, Digital Download, USB Drive and DVD. Most programs are available as E-Learning courses. Videos may also be licensed for use on your LMS.
---
---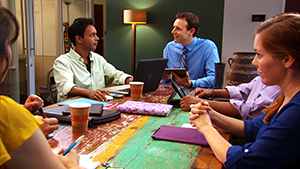 Based on extensive interviews with actual employees, this entertaining and thought provoking video training program provides the kind of honest feedback leaders don't normally hear.  More…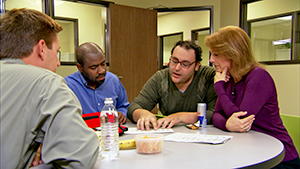 Leadership: What's Trust Got To Do With It?
This program will teach leaders in your organization how to build trust and create a more productive work force.  More…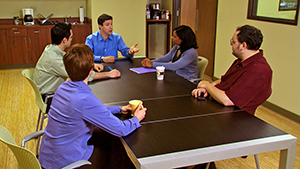 Let's face it, these days we're all being asked to do a lot more, with a lot less.  This program demonstrates six critical leadership skills that will inspire employees through good times and the bad ones too.  More…
Customer Service Training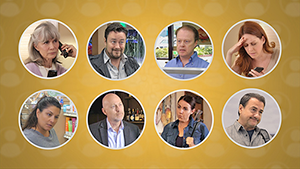 Customer Service:
Make It Easy!

Too many customers these days are frustrated and headed for the door.  What they need is service that's efficient and painless, with minimal effort on their part; in other words, customer service made easy.  More…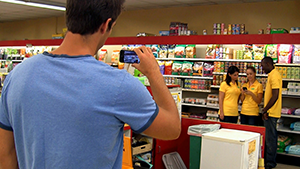 Customer Service Gone Viral

Now more than ever, customers are now making their buying decisions based on reviews they see online.  This new kind of customer feedback puts service providers in a very vulnerable position, but there is something you can do about it.  More…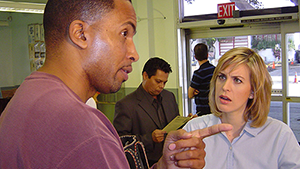 So Help Me
Employee Edition

This program illustrates realistic customer service problems that can frustrate both customers and employees.  Learn solutions that satisfy everyone: the customer, the organization and the employee.  More…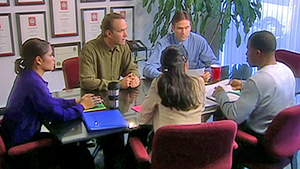 How a leader is perceived is crucial to the productivity of any group.  Unfortunately most people in leadership positions are unaware of how the people they lead really see them. Learn the leadership behaviors that most impact the success of any work group.  More…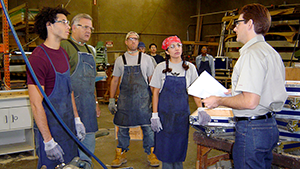 This story shows a supervisor's behavior, first as a newly appointed supervisor, and then as a more experienced manager who has learned from his mistakes.  The program demonstrates eight management skills that improve motivation, productivity and the bottom line.  More…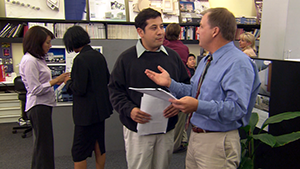 This video follows Tom, a competent manager, on his quest to find out what makes Elliot, an exceptional manager in his organization, so inspiring to his workers.  Along the way, you will learn practical ways to make work life more meaningful, productive, and rewarding.  More…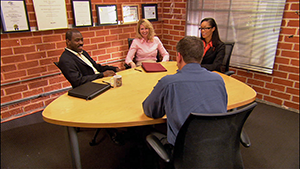 Do you lead with your gut…or your head?  This is the dilemma that the host of "Managing Me" grapples with. When problems arise at work, he can choose to react with either impulse or reason. Learn why managing yourself is as important as managing others.  More…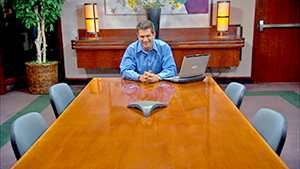 This engaging program demonstrates 6 effective techniques for making your conference calls more productive. Learn the challenges and the virtual rules that both participants and meeting organizers need to know.   More…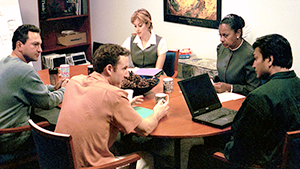 Teamwork:
What's Trust Got To Do With It?

This program follows a team which is stuck and unable to move forward on a crucial project. One team member is especially frustrated, blaming the other team members. His office mate suggests that the underlying problem may be a lack of trust.  More…